Welcome to the Marquita Bolden, LCSW Secure Client Area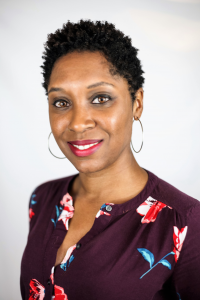 I am a therapist, wife, and mother... which means,that in my professional and personal lives, I help people to calm their worries. As a graduate of the University of Pennsylvania with over 13 years experience as a therapist, I have trained in different types of therapy. Most extensively, I have trained in cognitive-behavioral, which works best with anxiety and depression-related issues, and trauma-focused therapy. Many former clients have told me that they have found cognitive-behavioral therapy most helpful because it is designed to teach you to talk back to and manage your worries and other upsetting thoughts.

Everyone worries from time to time. Even as a therapist, I find myself consumed with worry when I hit those inevitable rough patches in life. When calming my own worries, I remind myself that rough patches are opportunities to tune into my inner strength. My role as a therapist is to help you to become reacquainted with your strength, and to share my knowledge of techniques to help you to calm your worries. Together, we build a partnership to help you to nourish yourself.
Log in to the secure portal. If you have not received an email with a username, please Register.